The Indochina Starfish Foundation (ISF) is an International Charity which helps some of the poorest, most disadvantaged children in Cambodia.
The Starfish Story
The Starfish Story encapsulates our belief that each and every one of us can make a difference, one child at a time.
"The tide has gone out and has left a million starfish stranded on the beach. They are slowly dying under the heat of the sun. A little girl is walking along this beautiful sandy beach. As she walks along, she picks up a starfish and throws it back into the sea. She then picks another one and another, throwing each into the sea. An old man watches her for a while then walks up to her and says "What are you doing little girl? There are millions of starfish out there dying. You cannot believe that you can make a difference". The girl kneels down, picks up a starfish, throws it into the sea and says "I made a difference to that one".
Our Mission:
ISF believes that every child has the right to education, healthcare and sport.
ISF seeks to make a fundamental and positive change to the lives of some of the poorest and most disadvantaged children and their families in Cambodia.
We seek to achieve this through a focused education and healthcare programme along with the development of grassroots football for under-privileged boys and girls.
Our education and football initiatives are developing healthy, educated and confident young Cambodians with career opportunities which can allow them and their families to escape the cycle of poverty which still blights many in Cambodian society.
Education Programme
The ISF Education Programme strives to take children (mostly from the slums) who have never had the benefit of schooling or those who have had to stop education for economic reasons and support them through a period of "Catch Up' teaching to their correct age grade for state school. Thereafter the children are sponsored through state school and onto vocational training or further education. These are children who currently spend their days scavenging in the streets of Phnom Penh to raise money.
In addition to education we maintain the children's health (including optical and dental care and vaccinations) and monitor their welfare.
Our educational programme is focused on children who live in two districts within Phnom Penh. Our original Stung Meanchay Education Centre currently serves 225 children; this number will grow to 450 students by 2016. The redevelopment of this Centre will be complete by mid 2013. Our second education centre in the Chbar Ampov district opened in September 2012 with 50 new students – a number which will reach 250 by 2016.
Football Programme
The ISF Football Programme coaches both boys and girls from across Cambodia in squads primarily put together by other NGO's or Community Organisations. In addition to utilising a large number of existing local qualified coaches, the charity also supports the training of its own coaches under the Football Federation of Cambodia programme.
Football coaching is one of a number of vocational training programmes we offer children from our Education Programme when they graduate from state school. The Football Programme has a League which operates for 6 months a year and two annual tournaments held in March for boys and girls. In addition to this we use the programme as a platform to educate the participants on valuable life lessons such as the dangers of alcohol, gambling, drugs, gender equality, domestic violence and human trafficking.
Every Child Deserves a Chance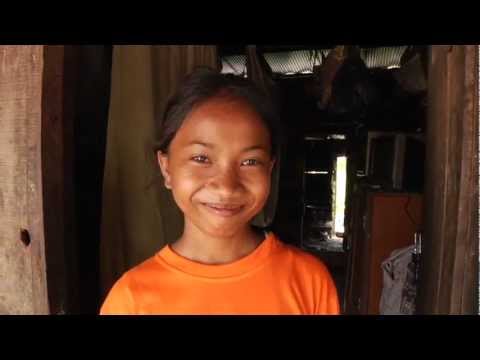 As individuals we cannot necessarily change the world , BUT we can make a difference , one child at a time.